O L D N E W S
:
2020
:
2019
:
2018
:
2017
:
2016
:
2015
:
2014
:
2013
:
2012
:
2011
:
2010
:
2009
:
2008
:
2007
:
11.02.2019 Job opening
PhD positions available
Interested to join our research team for four years of you life? That is exactly the time the PhD study takes. Currently, we have open several PhD positions in our Institute. We are open for submissions until the positions are filled (latest 05/03/2020) with PhD starting in September 2020. If interested, as the first step, please get in contact with a potential PhD advisor (send them your cv, motivation letter and contact to someone who may write a recommendation letter), discuss the subject and follow his/her instructions. Do not wait until submission deadline and do this as soon as possible, because the number of positions is limited.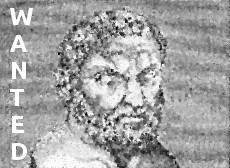 01.02.2020 Job opening
Postdoc position 20.20
We are opening a postdoc position in the area of theoretical quantum information theory. The postdoc is expected to work in close collaboration with core members of RCQI on topics of their common interests (quantum communication, quantum complexity theory, quantum simulations, quantum foundations, etc.). Basic gross salary is 1400 eur / month, however, additional funds, depending on the focus and performance, are expected. The position is offered for one year, but there is a possibility for one-year extension. The position is funded by Institute of Physics of Slovak Academy of Sciences.
The application consists of CV (including list of publications), research statement (short summary of personal research interests and plans), and three names of potential referees we might ask for recommendation. Please send all this information to Michal Sedlak by email (michal.sedlak@savba.sk) before March 2nd. Only complete applications are considered.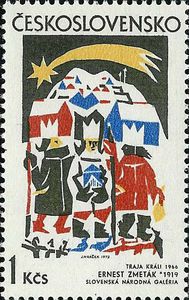 01.01.2020 Conference
Three kings conference / Trojkáľová konferencia
Annual one day meeting of Czech and Slovak physicists will be held on January 10th in QUTE Auditorium (RCQI, Institute of Physics of Slovak Academy of Sciences) in Bratislava. More information and registration form are available on the meeting website http://quantum.physics.sk/conf/3kk2020.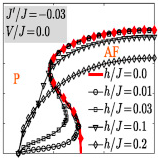 19.09.2019 Publication
Influence of applied electric and magnetic fields on a thermally-induced reentrance of a coupled spin-electron model on a decorated square lattice

The combination of an exact and Corner Transfer Matrix Renormalization Group (CTMRG) methods is used to study an influence of external electric and magnetic fields on existence of intriguing reentrant magnetic transitions in a coupled spin-electron model on a decorated square lattice. The two-dimensional (2D) decorated square lattice with localized nodal spins and delocalized electrons is taken into account. It was found that the competition among all involved interactions (the electron hopping, spin-spin and spin-electron interaction, external electric and magnetic fields) in combination with thermal fluctuations can produce new type of reentrant magnetic transitions. Depending on the model parameters the non-zero fields can stabilize or destabilize magnetic reentrance. In addition, an alternative and more effective way, for modulating the magnetic reentrance is found. An origin of intriguing low-temperature round maximum in the specific heat was explained as a consequence of rapid changes in the sublattice magnetizations, which is induced through a competition of all presented interactions.

by Hana Čenčariková, Jozef Strečka, Andrej Gendiar
Physica E 115, 113717 (2020) | +++ |


EXSES APVV-16-0186