O L D N E W S
:
2019
:
2018
:
2017
:
2016
:
2015
:
2014
:
2013
:
2012
:
2011
:
2010
:
2009
:
2008
:
2007
: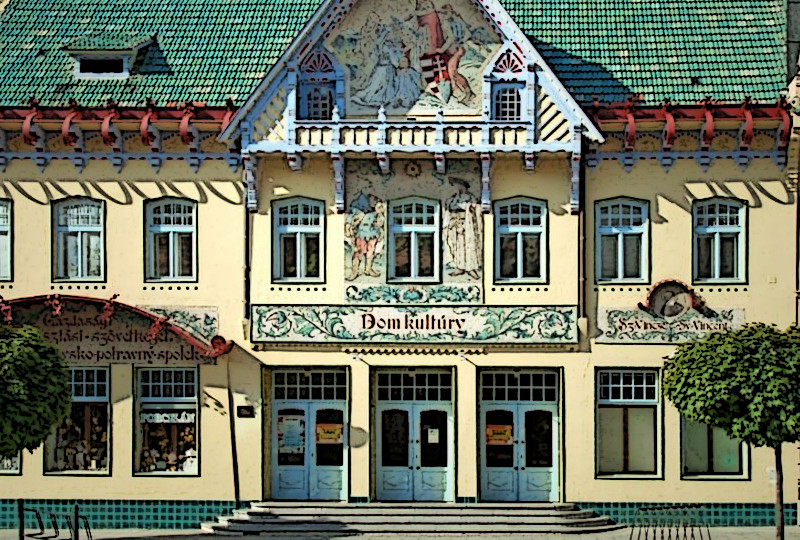 03.06.2019 Conference
CEQIP 2019
We are happy to announce that 16th CEQIP workshop will be held in June (3-6) and this year we will explore a completely new venue - kings town Skalica (Vitriol). We expect the registration and the submission will be open in February and closed in mid March. Looking forward to see you there.
http://ceqip.eu/2019/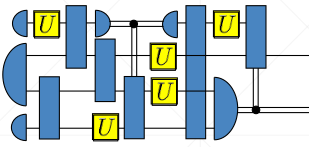 18.03.2019 Lectures
Quantum combs: General theory and applications
Speaker: Michal Sedlák

Series of hands-on lectures on modern mathematical formalism of higher-order quantum structures.

18.3.2019 (Monday) 10:00 - 12:00
20.3.2019 (Wednesday) 9:00 - 11:00
22.3.2019 (Friday) 10:00 - 12:00
25.3.2019 (Monday) 10:00 - 12:00
27.3.2019 (Wednesday) 10:00 - 12:00
29.3.2019 (Friday) 10:00 - 12:00

Place: seminar room of Research Center for Quantum Information, Bratislava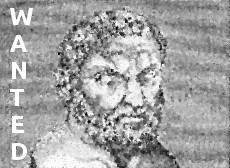 11.02.2019 Job opening
Postdoc position
We are opening a one-year postdoc position in the area of theoretical quantum information theory. The postdoc is expected to work in close collaboration with core members of RCQI on topics of their common interests (quantum communication, quantum complexity theory, quantum simulations, quantum foundations, etc.). Basic salary is 1400 eur / month, however, additional funds, depending on the focus and performance, are expected. The position is offered for one year, but there is a possibility for one-year extension. The position is funded by Institute of Physics of Slovak Academy of Sciences.
The application consists of CV (including list of publications), research statement (short summary of personal research interests and plans), and three names of potential referees we might ask for recommendation. Please send all this information to Mario Ziman by email (ziman@savba.sk) before February 28th. We are aiming to start as early as possible.
Selected candidates will be interviewed (online) and/or invited to give a seminar at our research center. The research performance and experience of the candidate will be the only selection criteria.
01.02.2019 Job opening
PhD positions available
Interested to join our research team for four years of you life? That is exactly the time the PhD study takes. Currently, we have open several PhD positions in our Institute. We are open for submissions until the positions are filled (latest 31/05/2019) with PhD starting in September 2019. If interested, as the first step, please get in contact with a potential PhD advisor (send them your cv and motivation letter), discuss the subject and follow his/her instructions. Do not wait until submission deadline and do this as soon as possible, because the number of positions is limited.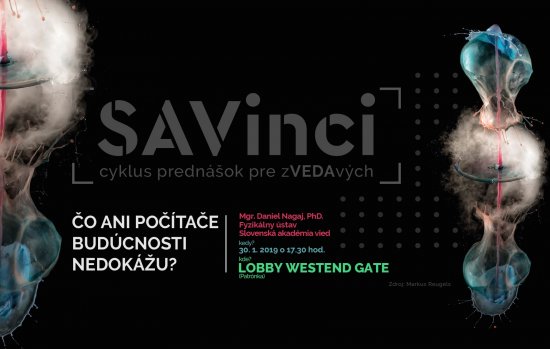 30.01.2019 Popular
Čo nedokážu ani počítače budúcnosti? / What we won't be able to do on the computers we don't have yet?
Our colleague Daniel Nagaj is giving a SAVinci popular-science talk [in Slovak] on quantum computers. It is part of a series of science-coffee events organized by Slovak Academy of Sciences. ... read more ...
Place: Westend Gate Lobby, Dúbravská cesta, Bratislava - Patrónka
Time: Wednesday 30/01/2019, 17:30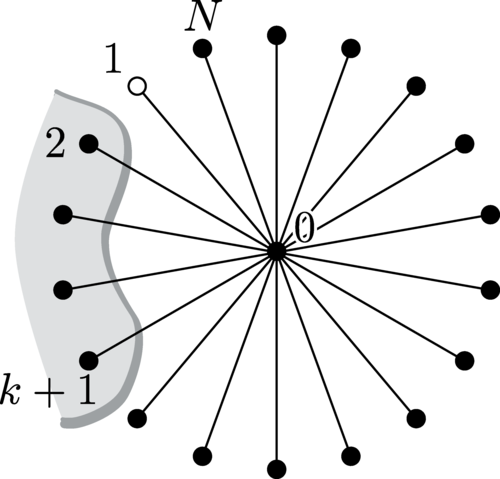 23.01.2019 Publication
Grover search under localized dephasing

Decoherence in quantum searches, and in the Grover search, in particular, has already been extensively studied, leading very quickly to the loss of the quadratic speedup over the classical case, when searching for some target (marked) element within a set of size N. The noise models used were, however, almost always global. In this paper, we study Grover search under the influence of localized partially dephasing noise of rate p. We find that, in the case when the size k of the affected subspace is much smaller than N and the target is unaffected by the noise, namely when kp≪√N, the quadratic speedup is retained. Once these restrictions are not met, the quadratic speedup is lost. If the target is affected by the noise, the noise rate needs to scale as 1/√N to keep the speedup. We also observe an intermediate region, where if k∼Nμ and the target is unaffected, the speedup seems to obey Nμ, which for μ>0.5 is worse than the quantum, but better than the classical case. We also put obtained results for quantum searches into perspective of quantum walks and searches on graphs.

by Daniel Reitzner and Mark Hillery
Phys. Rev. A 99, 012339 (2019) | +++ |


SASPRO 0055/01/01, MAXAP (VEGA 2/0173/17), QETWORK (APVV-14-0878) GACR GA16-22211S
22.01.2019 Publication
Quantum information processing and composite quantum fields

Some beautiful identities involving hook contents of Young diagrams have been found in the field of quantum information processing, along with a combinatorial proof. We here give a representation theoretic proof of these identities and a number of generalizations. Our proof is based on trace identities for elements belonging to a class of permutation centralizer algebras. These algebras have been found to underlie the combinatorics of composite gauge invariant operators in quantum field theory, with applications in the AdS/CFT correspondence. Based on these algebras, we discuss some analogies between quantum information processing tasks and the combinatorics of composite quantum fields and argue that this can be fruitful interface between quantum information and quantum field theory, with implications for AdS/CFT.

by Sanjaye Ramgoolam and Michal Sedlák
J. High Energ. Phys. 2019, 170 (2019) | +++ |


HIPHOP (QuantERA project 731473), QETWORK (APVV-14-0878), MAXAP (VEGA 2/0173/17)